The Gene Ammons Project
"The Gene Ammons Project" CD, by the Brandon Allen Quartet is now available to purchase.
Read more…
THE GENE AMMONS PROJECT
'These are marvellous interpretations of Ammons' highly approachable music.'
Blues and Soul Magazine
'Allen has absorbed all these elements to produce an album that, I'm sure, 'Jug' himself would have been proud of.'
Bebop spoken here
'Accessible and fresh jazz of very high quality.'
London Jazz News
'The new passion project from saxophonist Brandon Allen.'
Blue in Green Radio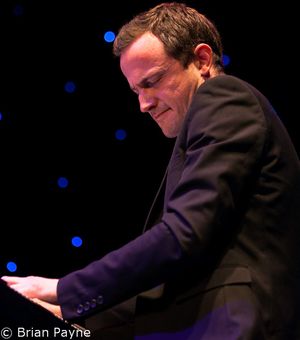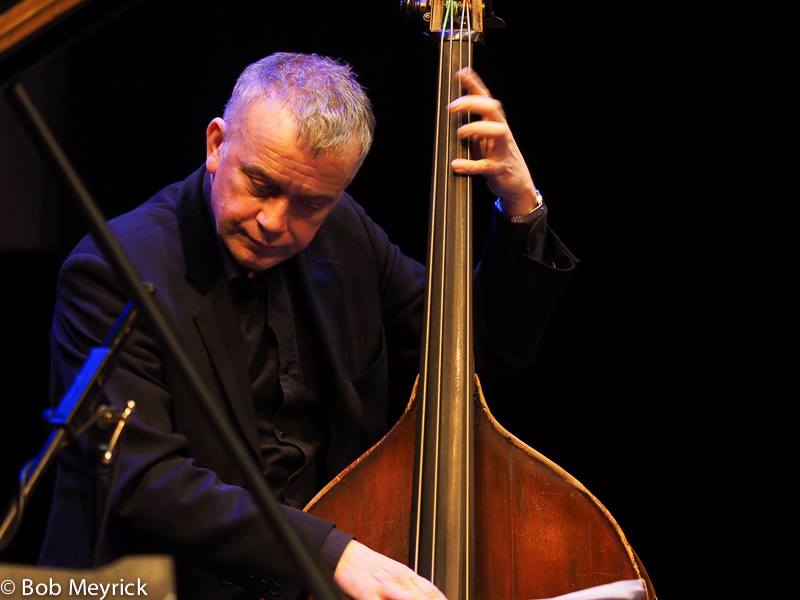 Audio clips
0:00/3:58

0:00/6:16

0:00/5:33

0:00/3:48

0:00/5:02

0:00/3:24

0:00/7:00

0:00/5:43

0:00/7:12

0:00/5:15

"I've been a huge fan of Gene Ammons since I first discovered jazz 25 years ago.
Something about his sound and phrasing, it's always moved me. 
I still listen to the first Gene Ammons album that I bought 25 years ago it still sounds just as great to me, if not better!
This project developed organically after a series of gigs, each focusing on the work of an individual legendary saxophonist.
In preparation for these concerts I'd listen constantly, transcribe their solos, learn a bunch of tunes the way that they played them and then put a set together.
I'd then perform that set of music on the nights that I hosted the Late Late Show at Ronnie Scotts.
Once I'd learnt the music, when it came to the gig I'd try to let the influence of the player come out as naturally as possible but still try to be myself.
The concept came out of that I guess. It was just great fun.
This detailed study coupled with my long term admiration of Jug's playing and sound made this a natural progression.
He recorded some really incredible music. Discovering more of his recordings and thinking about what tune of his we'll be adapting next has been rewarding.
Hopefully, it's something that will continue to evolve over time.
I'd like to add percussion, guitar and perhaps more horns for certain concerts.
Right now though, the quartet works well."

Blurb:
Gene Ammons was one of the founders of the Chicago style of tenor saxophone playing but was often in the shadow of his tenor-playing contemporaries, Dexter Gordon, Wardell Gray, and Sonny Stitt. 
Despite this he forged a lasting partnership with Stitt, recording some classic tenor battles in the 1950s. 

While adept at the technical aspects of bebop, in particular its love of harmonic substitutions, Ammons more than Young, Webster or Parker, stayed in touch with the commercial blues and R&B of his day.
In 1950 the saxophonist's recording of "My foolish heart" made Billboard magazine's black pop charts. 
The soul jazz movement of the mid-1960s, often using the combination of tenor saxophone and Hammond B3 electric organ, counts him as a founder.

His later career was interrupted by two prison sentences for narcotics possession, the first from 1958 to 1960, the second from 1962 to 1969.
He recorded as a leader for Mercury (1947–1949), Aristocrat (1948–1950), Chess (1950–1951), Prestige (1950–1952), Decca (1952), and United (1952–1953).
For the rest of his career, he was affiliated with Prestige.
After his release from prison in 1969, having served a seven-year sentence at Joliet penitentiary, he signed the largest contract ever offered at that time by Prestige's Bob Weinstock.

This project focuses on music spanning Gene Ammons' entire career, from 1943 to 1974.
Compositions written by him or tunes by others that he recorded.

The band lineup:
Brandon Allen - Tenor saxophone
Ross Stanley - Piano/hammond organ
Arnie Somogyi - Acoustic and electric bass
Matt Home - Drums
The members of this quartet have played together for many years.
So far, the Gene Ammons project has been very well received at concerts throughout the UK, Holland and Australia.

The "Gene Ammons Project" album was released on RT Jazz Records in early September, 2017.

The plan is to expand the horizons of the group into festivals/concerts throughout Europe and other territories.

For bookings in the UK email : bdajazz77@hotmail.com
For bookings in Holland/Belgium email : bookings@spotlightproductions.eu