'The result is nothing less than a six-person big band – an extraordinary achievement.'
London Jazz News
'Make no mistake, theirs was a world-class performance'
The Evening Standard
'They infused each phrase with energy and enjoyment, ensuring that the audience came along for the ride.'
The Age (Melbourne, Australia)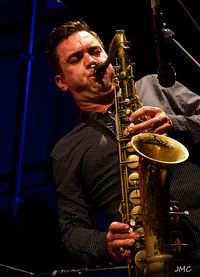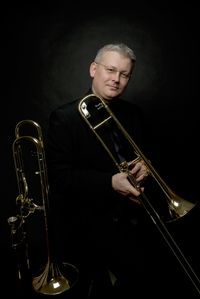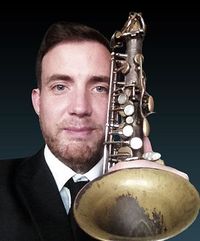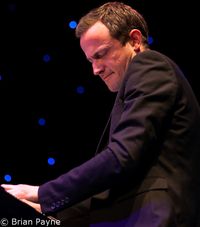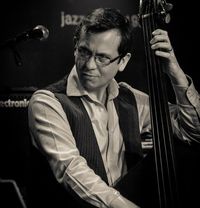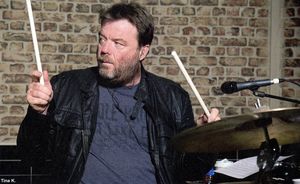 0:00/4:27

0:00/5:16

0:00/5:37

0:00/7:28

0:00/7:03

0:00/5:37

0:00/7:53

THE BRANDON ALLEN SEXTET
The Brandon Allen Sextet was formed in 2012.

The group performs original arrangements of compositions by Cole Porter, Charles Mingus, Duke Ellington, Chick Corea, George Gershwin, Michel Legrand, Weather Report, Stanley Turrentine, Joe Henderson, Freddie Hubbard as well as other well known songs, plus some original compositions.

The 6 piece has sold out Ronnie Scott's three times and has performed at jazz various festivals throughout the UK including Swanage, Scarborough, The Highgate Jazz with Soul Festival, Herts Jazz and the Southport Winter Weekender.
The dynamic ensemble has maintained a Saturday night residency at the famed 606 club in Chelsea for the past 3 years, using the night to workshop new material and build a strong following.
A large portion of the Sextet's repetoire has been recorded and the aim is to release these sessions in the near future.

The group have also recorded the majority of Brandon's composition for the Sextet plus string quartet/electronics called "Suite Soho".
The completion of this project is ongoing...
Lineup:
Brandon Allen- tenor saxophone/arrangements (Kyle Eastwood, Stefano Di Battista, Paloma Faith)
Sammy Mayne- alto saxophone/flute (Amy Winehouse, Jamie Cullum, Guy Barker)
Mark Nightingale- trombone (James Morrison, Cleo Lane, Clark Terry)
Ross Stanley- piano/keys (Hamish Stuart, Dennis Rollins, Stan Sulzmann)
Sam Burgess- bass (Ronnie Scott's Allstars, Tom Cawley, Gwyneth Herbert)
Ian Thomas-  drums (Sting, George Michael, Tom Jones) 
"Many musicians would respond to the opportunity of their own band by starting to write original material to foist onto the unsuspecting public. Allen has taken another route by putting his effort into producing wonderful arrangements to showcase the richness of the writing and the skill of his performers. The result is nothing less than a six-person big band – an extraordinary achievement."
London Jazz News

"And make no mistake, theirs was a world-class performance....a front line that Art Blakey would have branded "the baddest cats in town".... Nightingale was amazing. His slide-trombone lines were executed more cleanly and speedily than most trumpeters could manage, and Hitchcock's range and fluency were phenomenal." 
The Evening Standard